i750T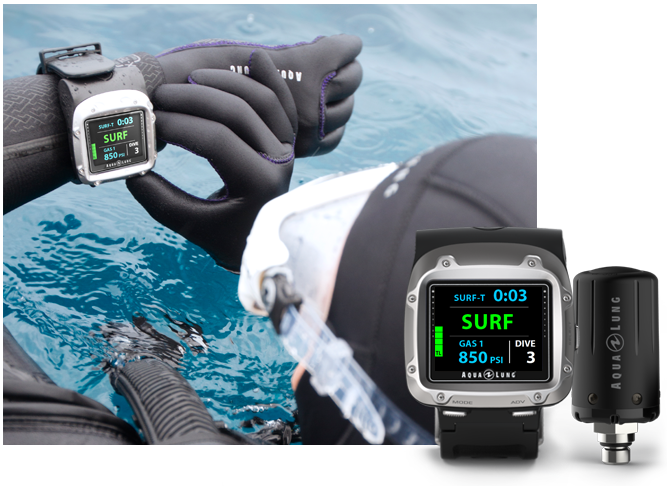 Powerful technology and engineering meets intuitive and compact
Engineered for the technology-savvy diver, the i750T's advanced performance features include an exceptionally crisp OLED color screen, easy-to-use interface, 3-axis full-tilt compass and a paired-for-life optional transmitter. Tracking and sharing your dive takes just seconds with its Bluetooth Smart wireless connectivity to your mobile device.
i450T
A features powerhouse that's intuitive and sporty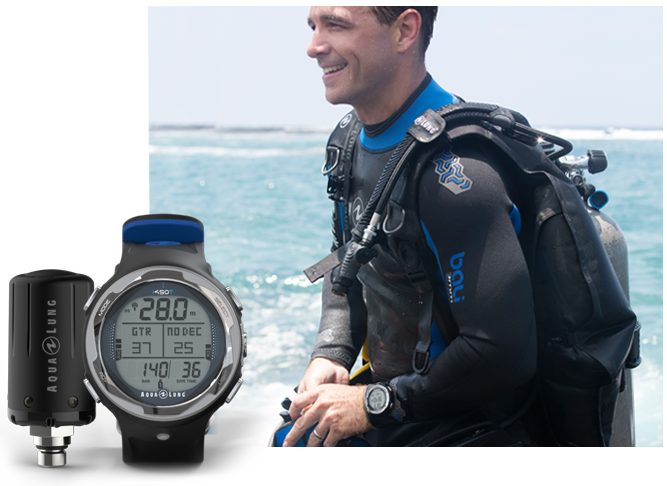 Designed for the active diver and the travel diver, the i450T has flexibility and intuition packed into an eye-catching design. Even small but thoughtful details were considered- once you pair your transmitter, you'll never need to pair it again. The optional hoseless gas integration de-clutters your dive for a more streamlined feel.
i300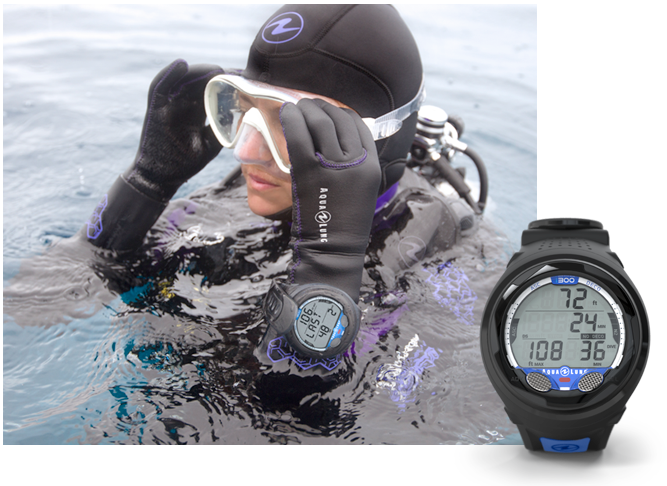 Effortless approach with a rugged design

The i300 exceeds expectations with many features such as its easy-to-use interface, flexible operating modes, built-in backlight and a standard user-changeable battery with data retention. With effortless design, such as an automatic water-activation, it gets you right in the water and descending to your next adventure.
i550
Straightforward approach in an easy-to-use console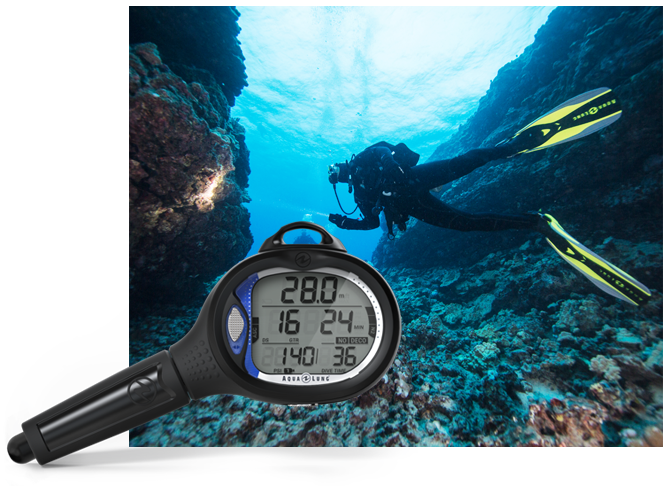 The i550 is an easy-to-use and versatile dive computer, perfect for both new and seasoned divers alike. With one of the largest display faces available, it is easy to read and is equipped with a comprehensive suite of features, including gas integration, Nitrox and Gauge modes, backlight technology and gas time remaining.
Transmitter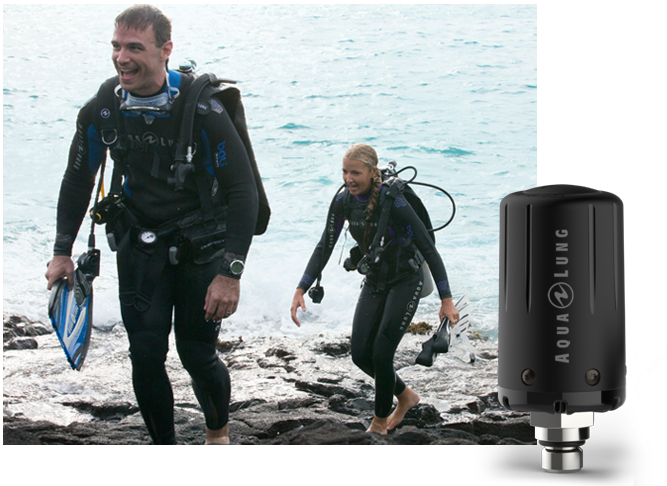 The Aqua Lung Transmitter, used in conjunction with a compatible wrist computer, allows you to monitor current pressure and gas time remaining without a stiff high pressure hose, while providing a more streamlined profile. The transmitter pairs for life and up to 3 transmitters can be used with each Aqua Lung gas integrated wrist computer. Transmitters come in 2 versions: Nitrox compatible to 40% and 100% O2.
Aqua Lung Analog Gauges
Our line of Analog Gauges is designed for easy readability and use, with the quality and reliability you expect of Aqua Lung products. A Pressure Gauge, Depth Gauge, and Compass are available separately or in 2- or 3-gauge console models.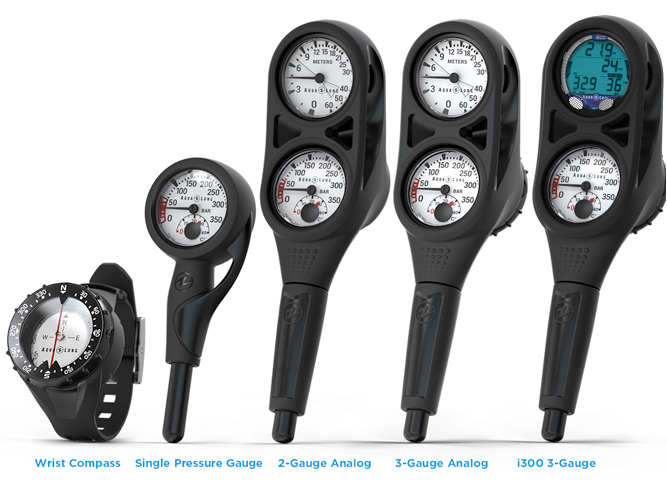 Suunto D6i Novo
Serious dive features in a rugged steel casing
The new refined Suunto D6i Novo is the watch-sized dive computer of choice for those who take their diving seriously. With a tilt-compensated 3D digital compass and wireless air integration, it's a great tool when other people rely on your diving skills. Trusted by professional divers, its good looks make it a great addition to your more civilian wardrobe too.
Product highlights
5 modes including freediving
Gas-switching between up to 3 gases
3D compass, optional wireless air integration
Suunto RGBM
Updatable Firmware

The Dimension BCD Standard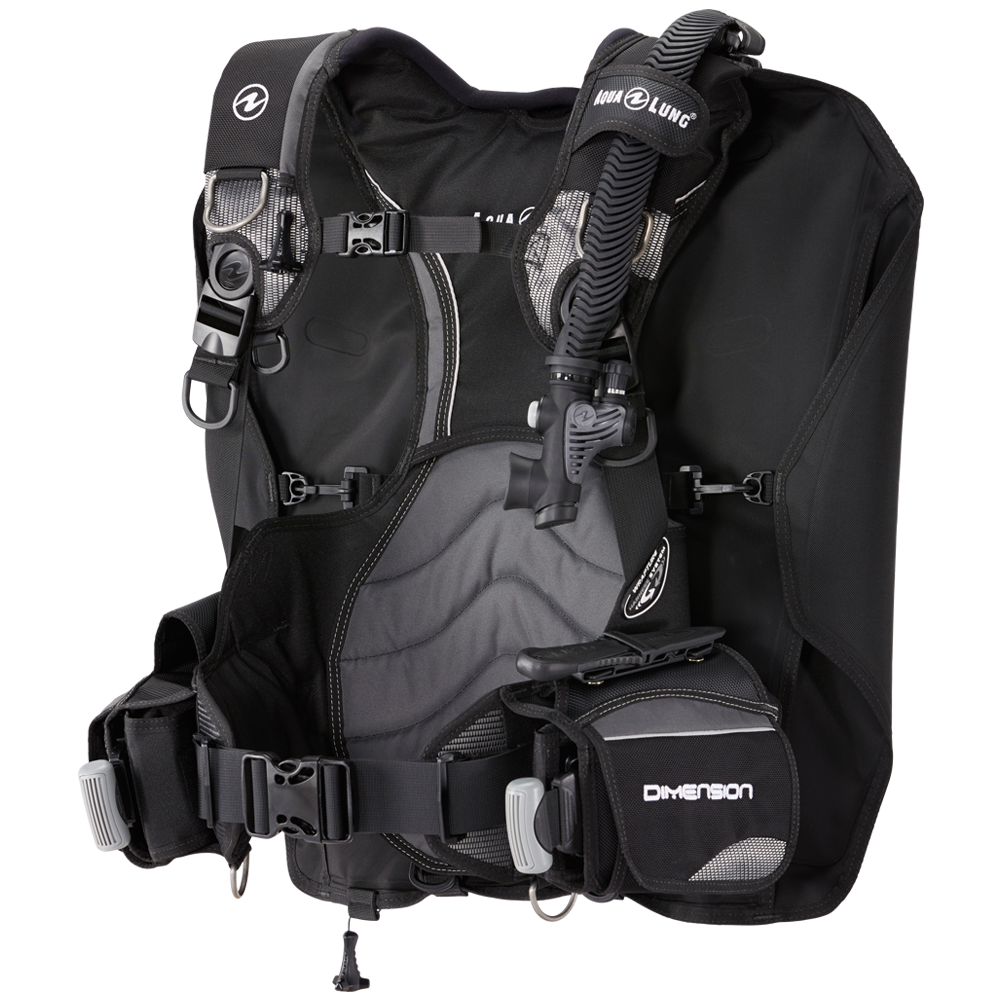 The Dimension is a back inflation style BC that incorporates Aqua Lung's integrated Wrapture™ Harness System, providing amazing comfort and stability. The Dimension is made from durable, fade-resistant ResisteK™ material and features the patented SureLock™ II mechanical integrated weight system.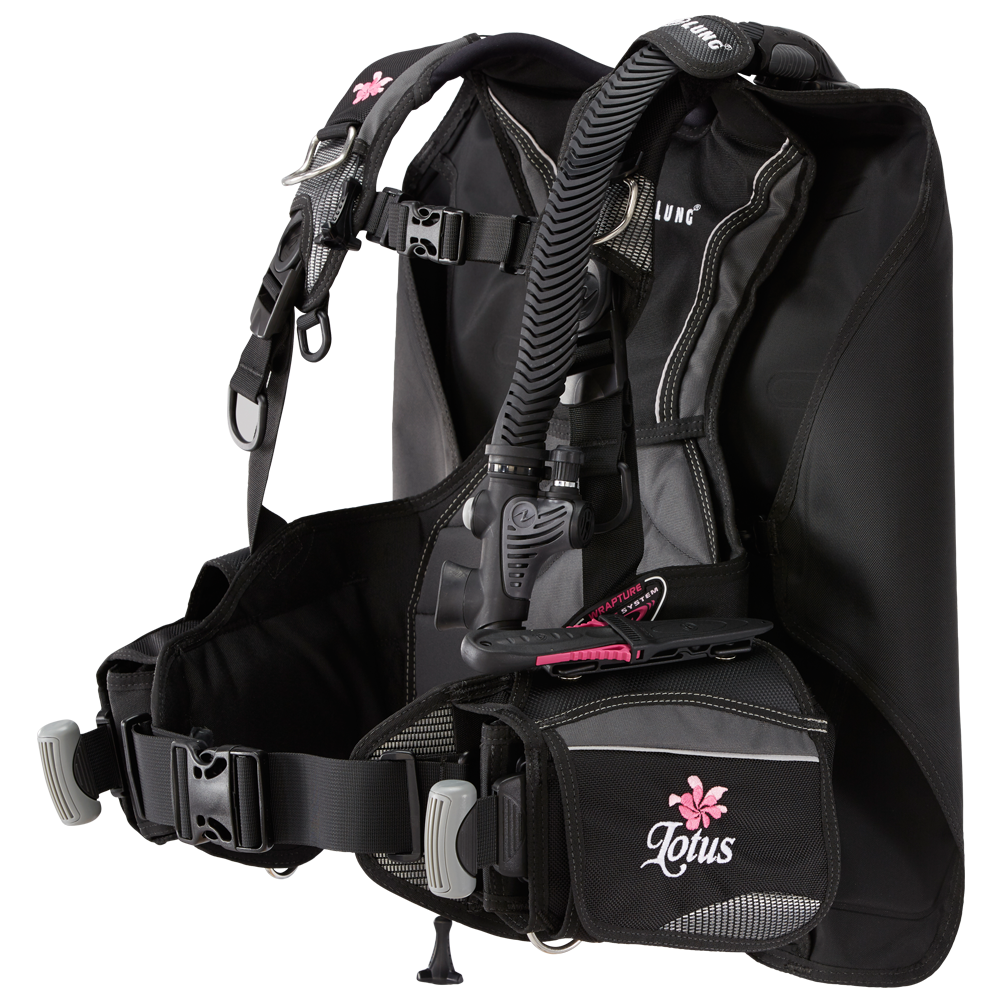 The Lotus BCD Standard
The Lotus is a back inflation style BC designed specifically for women and incorporates Aqua Lung's integrated Wrapture™ Harness System. With the Lotus, the Wrapture™ Harness System hugs the contours of the female body with specially curved shoulder straps and side lobes that provide better fit. Integrated weights are held securely in place with the SureLock II™ mechanical weight system